Paid Promo: This is a unique and extremely posh, leafy place for you as you seek to realize your desire to live in extremely peaceful surroundings and experience scenic, clean and beautiful environments. It is exclusively meant for you as you pursue real and guaranteed quality life for both self and family. Amani Ridge is a Jewel for a chosen few. It is a place of peace.
This is an offering to the very few and valued Optiven clients who want to enjoy properties very near Nairobi City and great surrounding amenities. The Jewel is located approximately 20Kms from Nairobi Town and seats between Thika Super Highway and Kiambu Road, slightly off Ruiru-Kamiti Road. It neighbors the Tatu City and Nova Pioneer.
---
Proposed Amani Ridge Facilities
Well-designed Stone perimeter wall all-round the property
Internal carbo roads
A Club House (Amani Club/ Amani Square)
24/7 caretaker & security
Solar street lighting
Shopping square/ Community Center
Games Zone/ Central Park/ Children fun area
Education Center / A pre-school provision within the property
House designs
Sewer system
Power on site
Water Tower
State of the art Main Gate
A police post provision
---
View the project by following this link
The Amani Ridge Deal
The prices vary with the size and location of the property. The Amani Ridge Deal includes:
Price start from Ksh 5.35M to 10.695Mdepending on size and location
Secure your plot by paying a deposit of 30% of the cash price
 Installments up to 24 months at 1% interest per month or balance can be cleared in 6 months interest-free.
Bank financing available for up to 70%
We can send you individual plot prices on selection.
---
What's More
Ready Title Deeds
House designs available
All value Additions to be completed in 3 years
Three contractors available to choose from or a choice to use your own contractor
---
Keep in Mind
"Today, you are where your thoughts have brought you; tomorrow, you will be where your thoughts will have taken you" Make the right choice today by only making a commitment of 500k and you will forever live in abundant peace at this magnificent place in Kenya, Amani Ridge – The place of Peace.
---
Photo Gallery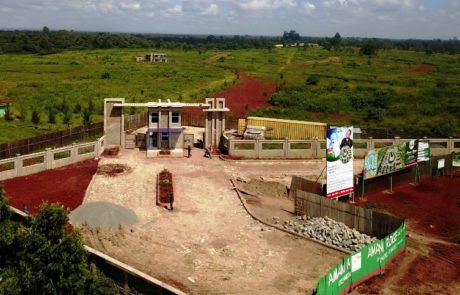 Comments
comments